"Neighbors helping neighbors."
during this covid-19 pandemic we desperately need your support. please donate now in order to help us survive the storm.
Come on by and check out our beautiful thrift store / boutique to find awesome treasures both new and old. You will find everything you never knew you wanted and more! We have a huge selection of clothing, houseware, home decor, furniture and seasonal items. New inventory arrives daily!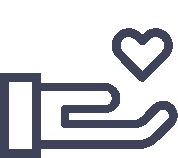 "Whoever is generous to the poor lends to the lord, and he will repay him for his deed."